A simpler alternative to the net price calculator is gaining popularity – Campus Technology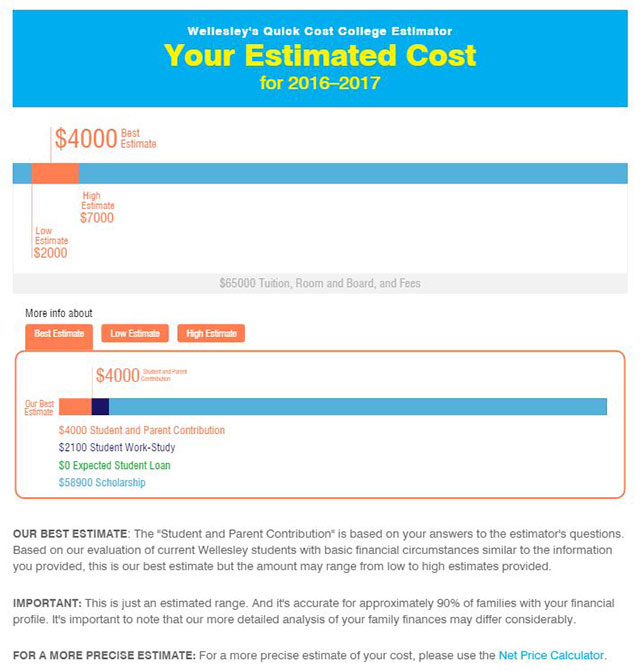 Admissions
Easier alternative to net price calculator
By Dian Schaffhausen
08/03/17
If they have their recent tax return and W-2 information handy, families whose students wish to participate Wellesley College could spend around 20 minutes answering several questions on six separate screens via the Net Price Calculator to find out how much they would have to pay and how much the school would kick in. Or they could use an alternative app available on the college's site that asks fewer questions and is much simpler, takes about three minutes to complete, and comes to almost the same answer.
This application, My intuitionwas created by a school economics teacher who was frustrated, according to the cover of the Hechinger reporthaving to plan for the cost of sending her own children to college.
Introduced in 2013 at Wellesley in English and Spanish language versions, the program has also been taken over at University of Virginia and Williams College.
According to the Hechinger report, the utility is expected to be picked up by 12 additional selective colleges by this spring. And QuestBridgewhich has a platform to connect bright students from low-income backgrounds to leading higher education institutions, promoted the use of MyinTuition to its 38 university partners.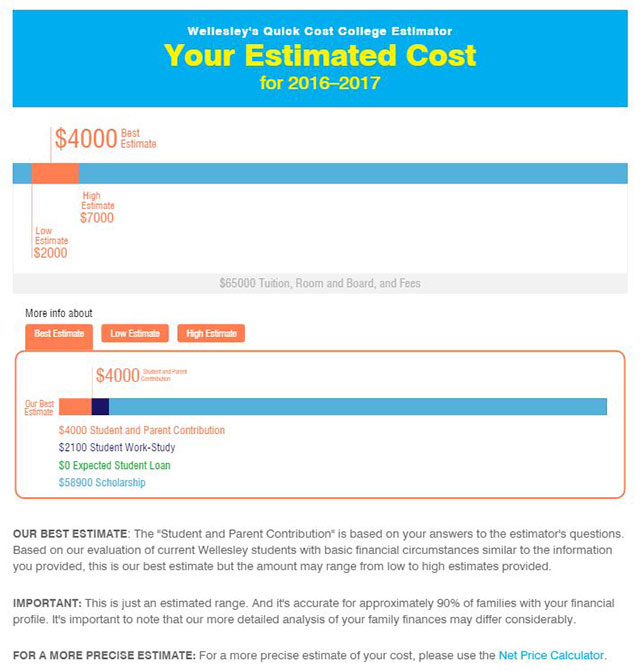 The goal for these institutions is to entice more students to apply without being scared off by the "sticker price". Like statistics on the Wellesley website spell, nine out of 10 students cannot afford the full price of college, leading to "sub-match," when too few low-income students apply to top schools.
"In my community, a lot of people don't go to college because they can't afford it – or fear that [they] can't afford it, so they just don't apply," a Wellesley student noted to program video.
While 30% of users would complete their Wellesley cost calculations via Net Price Calculator, 80% of users would do the same with MyinTuition. In 2016, the college saw a 5.9% increase in total applications, and 92% said they planned to apply for financial aid.